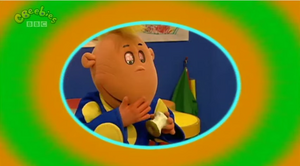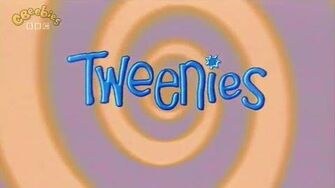 Max tells the Tweenie Gang about some apples he had bought from his old friend. He tries to tell Jake about the special apples when Doodles pursuades him desparately to go for a walk. Jake decides to eat one, but he starts to feel very ill, for he thinks the apples tasted a bit strange and his tummy would feel funny, and now he's is eventually sick. He spreads vomitions about the Tweenie Gang, including on Fizz's shoe! She and Milo are not very sympathetic but Doctor Bella is. She cures him. Max saying resumes that they are cooking apples that have to be cooked before you eat them, because they are too sour if they aren't cooked which Bella educationally thinks. Max reads Jake the story "Betty's Not Well Today" by Gus Clarke to cheer him up. Milo and Fizz apologize to Jake and give him a cuddle. Max tells the Tweenies (except Jake, who is still sorry for being sick) to have apple pie. Later, Jake raced round on his scooter. But he notices that Milo, Fizz and Bella are all full up from eating all that apple pie and Doodles said, "a little bit sick?"
Trivia
This episode has the story that Max reads to the Tweenies - "Betty's Not Well Today." 
When the Tweenies try to answer their fortune of being full up, Jake asks how they are now. Doodles says "a little bit sick?" and the sound of the Tweenies laughing is heard.