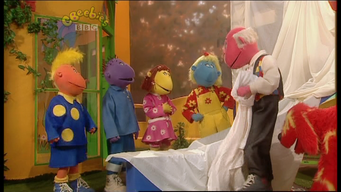 Sheets is the twenty ninth episode of the first series. It first aired on October 14, 1999.
Plot
Max is trying to decide where to go on holiday, so, using their imaginations, the other Tweenies take him to sunny beaches and snowy mountains.
Trivia
This is the first episode to use the new costume design for Doodles.